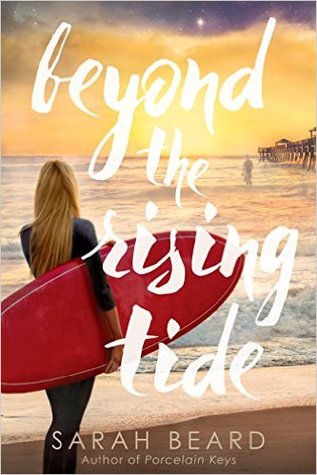 Beyond the Rising Tide by Sarah Beard.
Audience/Genre: YA Speculative Romance.
Publication: June 14th 2016 by Sweetwater Books.
Kai met Avery only once--in the moment he died saving her life. Now when he's not using his new healing powers to help people, he watches helplessly as Avery's life is unraveled by his death. To help her, he risks everything by breaking the rules, dangerously blurring the barriers between life and death.
Sarah Beard is the author of YA novels PORCELAIN KEYS and BEYOND THE RISING TIDE. She earned a degree in communications from the University of Utah and is currently pursuing an MFA in creative writing from VCFA. When she's not writing, she referees wrestling matches between her three boys and listens to audiobooks while folding self-replicating piles of laundry. She is a breast cancer survivor, a baker of sweets, a seeker of good love stories, a composer of melancholy music, and a traveler who wishes her travel budget was much bigger. She lives with her husband and children in the shadow of the beautiful Wasatch Mountains. You can follow Sarah on twitter at @authorsarahb, or atfacebook.com/authorsarahbeard.

Goodreads | Amazon | The Book Depository | Barnes & Noble | iBooks
Goodreads | Website | Twitter | Facebook