Thank you for joining us in the promotional event for Past Heaven by Laura Ward. Be sure to check out all the excerpts, teasers and giveaway!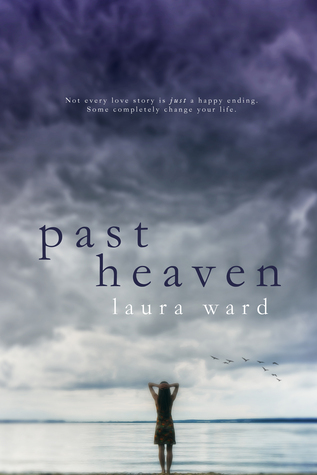 Past Heaven
by Laura Ward.
Audience/Genre: Adult, Contemporary Romance.
Publication: January 26th 2015.
Not every love story has a happy ending. Some just change your life.

Liz Atwater's happily ever after was torn from her the instant her husband, Jack, was murdered. She is forced to pick up the shattered pieces of her life and raise her three young sons alone.

Reynolds Carter's picture perfect Hollywood life ended the moment the paparazzi got hold of his girlfriend's cheating scandal. As he watches his life unfold in the tabloids, he comes to a crossroads in his career and his purpose.

When Reynolds takes on the challenge of a new project, his world collides with that of Liz. Neither of them expected their professional relationship to evolve into friendship, or love.

But life is never simple.

Faced with complications from family, friends, and colleagues, Liz and Reynolds are left to decide whether two people from such different worlds can find happiness together.

Can they get past the pain, fear, and guilt and risk their hearts to love again?

Not every love story is just a happy ending. Some completely change your life
Facts about Past Heaven:
* Past Heaven is an endearment my husband told me when we fell in love. That we found a love that was "past heaven."
* My father helped to shut down the last state-run institution for people with disabilities in Maryland. He is my inspiration behind Jack Atwater's character.
* My brother has developmental disabilities and when he was born, doctors told my parents he should be institutionalized. They disagreed and moved across the country to find a school that would accept him. Today he is married to a woman with Down syndrome, lives in a home with his wife, and works a full time job.
* Jacksonville, Maryland is the setting for the majority of Past Heaven. This is where I live and Hydes Field, Bagelemeister, and Strapasta are all places my family frequents. My kids also attend the local elementary school like Liz's children.
* My favorite restaurant is Woodberry Kitchen, where Liz and Reynolds have their celebratory dinner! The Warren agency, written about in the book as the place where Jack worked, is modeled after the ARC Baltimore, an agency that provides services to my brother and countless other individuals with developmental disabilities.
* Cindy was my absolute favorite character to write!
a Rafflecopter giveaway
Laura Ward lives in Maryland with her loud and very loving three children and husband. She married her college sweetheart and is endlessly grateful for the support he has given her through all their years together, and especially toward her goal of writing books. When not changing diapers, driving to lacrosse practice, or checking spelling homework, Laura is writing or reading romance novels.
Goodreads | Amazon | The Book Depository
Goodreads | Website | Twitter | Facebook