Today we are having a character blitz post for CALL SIGN KARMA by debut author Jamie Rae.
This book will be released January 5th, 2015. Be sure to
check out the teasers and rafflecopter below.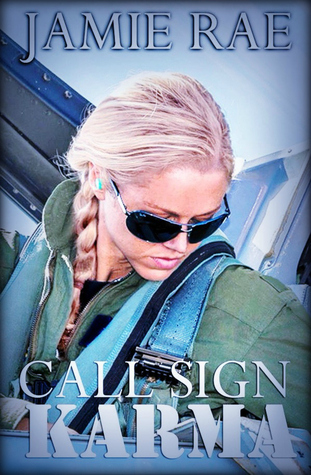 Call Sign Karma
by Jamie Rae.
Audience/Genre: New Adult, Contemporary Romance.
Publication: January 5th 2015 by Lyrical Press, Kensington Publishing Corp.
Love in the no-fly zone…

Distraught over the loss of her brother in a fighter jet accident, Tinklee Pinkerton decides to follow in his footsteps and prove the tragedy wasn't his fault. But when she's chosen as the first woman to fly the Air Force's F-35, her plan for a life that revolves around work is thrown off course by a handsome, mysterious stranger…

Thanks to Locke's seductive British accent, sweet nature, and one too many beers, Tink is soon inspired to throw caution to the wind and herself into his arms. She thinks maybe love can heal after all—until she discovers Locke is her superior officer. Tink has no problem risking her life in the air, but with everything on the line, is she brave enough to risk her heart on the ground?
I want this book NOW...
GIVEAWAY:
Win a CALL SIGN KARMA bracelet. US Only.
a Rafflecopter giveaway
JAMIE RAE is a New Adult and Young Adult author. She writes with one goal in mind--create stories with a positive message that will stay with the reader long after they've finished reading.

Jamie is an avid reader and loves discovering stories with a great hook, though she will not eat, sleep, or speak until she reaches the end. The Harry Potter years weren't pretty!! Convinced that her Hogwarts letter was lost in the mail, she keeps a watchful eye for owls hoping her children will have better luck!

In her other life, Jamie Rae is an orthodontist, and literary agent. She keeps her heart overflowing with love as a mother of three and has perfected the art of nomadic living as a military spouse and Air Force veteran. Jamie has a passion for critters of all shapes and sizes and you can often find her sneaking them into her own home or volunteering for rescues.

Dream~Write~Inspire
Buy The Book :
Goodreads | Amazon | The Book Depository
Find The Author :
Goodreads | Website | Twitter