The Land Uncharted (Uncharted, #1)
by Keely Brooke Keith.
Audience/Genre: Adult, Science Fiction.
Publication: October 21st 2014 by Edenbrooke Press.
Lydia Colburn is a young physician dedicated to serving her village in the Land, a landmass in the South Atlantic Ocean undetectable to the outside world. When injured fighter pilot Connor Bradshaw's parachute carries him from the war engulfing the 2025 world to her hidden land, his presence threatens her plans, her family, and the survival of her preindustrial society. As Connor searches for a way to return to his squadron, his fascination with life in the Land makes him protective of Lydia and her peaceful homeland, and Lydia's attraction to Connor stirs desires she never anticipated. Written like a historical, set like a scifi, and filled with romance, The Land Uncharted weaves adventure and love in this suspenseful story of a hidden land
Advance Praise for The Land Uncharted:
"Not only is Keely's writing beautiful and full of vivid detail, but the story and charactersare incredible! I love the way she crosses genres and how well it all blends together." -Christina Yother, author of Reverie
"The Land Uncharted captured my interest from the opening lines. Keely Brooke Keith skillfully weaves an engaging story that explores the possibilities of a simple, peaceful existence in a society set apart from a world ravaged by conflict. Equal parts suspense and romance, this debut novel is a compelling read." -Heidi McCahan, author of Unraveled
Have your ebook of The Land Uncharted signed via Authorgraph!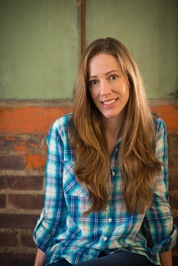 Keely is a bass guitarist and lives on a hilltop south of Nashville. When she isn't writingstories or playing bass, Keely enjoys dancing, having coffee with friends, and sifting through vintage books at antique stores.
Buy The Book :
Goodreads | Amazon | The Book Depository
Find The Author :
Goodreads | Website | Twitter