Follow the whole tour HERE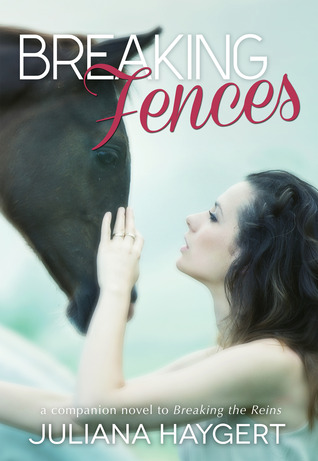 Book Name by Juliana Haygert.
Audience/Genre: New Adult,Contemporary Romance.
Publication: June 13th 2014.
All Beatriz "Bia" Fernandes wants is to prove herself—to her family and friends—though it's hard to prove anything with an overbearing father and three famous polo-playing older brothers. After her acceptance into college results in a heated family argument, the Brazilian girl leaves everything behind to find her own American dream.

College life away from home is perfect until the people she believes to be her friends turn on her. With lies and rumors threatening to suffocate her, Bia turns to her only freedom. Riding.

But one thing gets in the way of her escape. Garrett Blackwell and his bad cowboy attitude. Working at the ranch is his obligation, bugging Bia is his newfound hobby. His thick skin and easy grin don't hide what Bia already knows—this misunderstood and lonely cowboy fights his own demons. Brushing horses' coats and mucking out stalls shouldn't be this sexy, and it isn't long before he becomes a part of her distraction.

However, escaping won't solve her problems, and it's up to Bia to break down the fences around her and prove her strength—not to her family and friends, but to herself … and for Garrett. Because standing on her own doesn't have to mean standing alone.


** Companion novel of Breaking the Reins. Can be read out of order **
** For mature readers (17+) **
Reviewed by Kelly.
First Impression:
Go buy the book! I love the writing. It flows well, leaving you wanting to continue to read it without interruption. It steals your heart!
This is Bia's story. But it can be read as a standalone novel. Bia goes off to college away from her overbearing father. She finds herself in a college filled with hormonal teenagers. They are mean and cruel to her and Bia did nothing to them accept being pretty. She gets in the cross hairs of one of the sororities and an ex boyfriend of Audrey's in that sorority. Bia doesn't want anything to do with him, but he persists. So do many others. She finds herself even with a nasty roommate. Really, this girl and her sorority remind me of middle school! She finally finds one friend, but that friend has a boyfriend so Bia doesn't want to bother her too much. Why can't they just leave her alone?
Bia wants to be a vet and was in school for it in Brazil before their family moved to the US. She is never shy or timid but she finds herself becoming that with what the school thinks of her. Then sometimes the real Bia comes out and not only has her chin up but gives a girl a nice punch too! I loved that part!
Garrett is the half brother of Audrey's ex. He doesn't go to school now but hangs out with his brother's fraternity. They find a mutual attraction. Yet sometimes he is hot and cold with her and she doesn't know what to think. I didn't either for that matter. But it all comes out in the end; which, by the way, I did not see coming until the end.
Garrett works at his father's ranch full time. When Bia goes there to ride a horse for stress relief, she finds Garrett there. There is where the friendship but maybe something more maybe not happens. Tom, who takes care of the place, allows Bia to come as often as she likes. Bia isn't afraid to get her hands dirty and helps around the stables. It's at the stables where she meets Midnight. The horse that Garrett's ½ sister uses for competition. But Midnight is too young for training and doesn't like the mean girl that Garrett's sister is. But Midnight loves Bia and listens to her and likes to play with her. Garrett sees that. He sees the real her and not the rumors others are passing around.
I loved how the two mesh. They definitely have chemistry. I always hate to read how cruel some families can be. Garrett has one of those.
If you like overcoming cruelties and being yourself and holding your head high, families who also love you, finding love, overcoming nasty hormonal teenagers, horses (because that is one of my favorite things about this book), college life with all the trimmings, making wishes on dandelions, doing what is best for you than this is a story for you.
Giveaway:
Tour wide giveaway
--Signed copy of Breaking the Reins (US only)
--2x eBook copy of Breaking the Reins (INT)
--2x 10$ Kindle/Nook gift card (INT)
a Rafflecopter giveaway
While Juliana Haygert dreams of being Wonder Woman, Buffy, or a blood elf shadow priest, she settles for the less exciting—but equally gratifying—life of a wife, mother, and author. Thousands of miles away from her former home in Brazil, she now resides in Connecticut and spends her days writing about kick-ass heroines and the heroes who drive them crazy.

Buy The Book :
Goodreads | Amazon | The Book Depository
Find The Author :
Goodreads | Website | Twitter