Follow the whole Tour HERE
Centaur Redemption (Touched #4)
by Nancy Straight.
Audience/Genre: Young Adult, Paranormal Romance, Greek Mythology.
Publication: January 1st 2014 by Nancy Straight .
Cami and Drake's honeymoon is cut short as they escape attacks by the Council Enforcers and head to South Africa for the meeting of the Centaur Council, which has ordered a death sentence on Cami and all members of the Lost Herd. The Council Chairman is her grandmother, her most dangerous foe. Surrounded by family and friends, Drake and Cami face the Council, Cami's power-hungry uncles, an ambitious twin, taking the battle all the way to Zeus to attempt to win the freedom of the Tak herd.
Reviewed by Kelly.
1-There is another book still to come. (Dang, I hate waiting)
2-If you like mythology, traveling around the world, family, betrayal, good vs. evil, redemption, you will enjoy this book
3-This one does have sex in it, unlike the other books before it. It is a married couple but just letting you know
4- If you haven't read the other books in the series, don't read anymore because there are spoilers for those books here.
I really enjoyed watching Cami come into her own self. She is strong, selfless, and has a heart of gold. Drake and Cami make a real couple. They know they can't always be together and don't have any drama when they can't be together. Now, there is one point where there is drama when they aren't together but it is definitely warranted.
This book has a lot of mythology and something new is constantly popping up so you have to keep focused or you will lose what is going on. Lots of action, betrayal, family shifts, and there is a loss in this book (no I am not going to tell you who, but it is sad and ok, I did shed a couple of tears over it)
The purpose in this book was to go to the Council and have them see reason. Cami figured things out that the gods hadn't figured out. I wasn't sure they would find any allies at the meeting, but was pleasantly surprised what I did see.
Zandra kind of surprised me in this one. I wasn't sure I believed anything she said. Still not sure about her. Zandra is Cami and Cameron's grandmother. She is ruthless and calculating. Cameron is stupid and naïve. I felt bad for him. I just thought he got shafted growing up. Cameron was separated from his twin, Cami, at birth. There was a reason for it, but it still is sad. And Angelo, he is pure evil!
The end of the book satisfied most of my questions. But dang if there wasn't something thrown at the end that I did not see coming. I should have but didn't. Like I said before, you have to stay focused because something new or menacing is always around the corner.
a Rafflecopter giveaway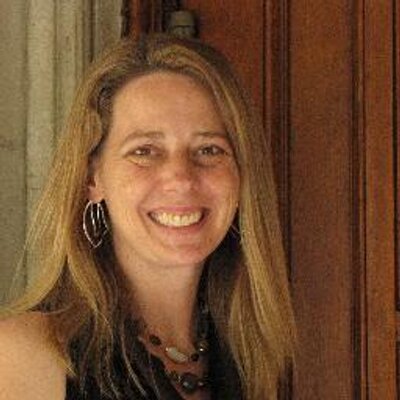 I LOVE Starbucks' White Mocha Latte and Mountain Dew, (but not together). I have a lead foot so I set cruise control when I drive, even in 25 MPH zones. I almost never win when I play Angry Birds, but have my 9 year old close, so he can clear the hard levels for me. I grew up on a farm and am opposed to eating fresh chicken (not opposed to meat - just opposed to any meat that was alive a few hours before lunch). I am a huge fan of the show, Big Bang Theory, on CBS. I share my life with two fantastic sons, three rotten dogs and a husband that I adore.
Buy The Book :
Goodreads | Amazon | The Book Depository
Find The Author :
Goodreads | Website | Twitter