Fix You: Bash and Olivia - Book Two (The McDaniels Brothers #2)
by Christine Bell.
Audience/Genre: New Adult, Contemporary Romance.
Publication: April 2014 by Christine Bell.
Everything she believed in was a lie…

After facing the fact that her boyfriend was an abusive sociopath and their entire relationship was a sham, Olivia Beckett is trying to pick up the pieces of her shattered life. If she was the only one suffering for her mistakes, she might be able to handle it. But when she went down, she dragged the one person she never wanted to see hurt down with her…

Bash McDaniels was just weeks away from finally blowing out of his hometown to make it as a boxer and never coming back. Saving Olivia Beckett from her violent boyfriend should've been a speed bump at most, but love stopped him in his tracks. Now, instead viewing Boston in his rearview mirror, he's viewing it through prison bars…

Bash was her savior when she needed him most. Now, Olivia has to find a way to repay the favor, knowing all the while that freeing him might mean losing him forever…

*Note from the author: This is a novella length serial that takes place over the course of three books approximately 25,000 words each, released a month apart or less. The final book will be out on (or before) May 20th. This book is new adult, and contains scenes that are sexual in nature.
Reviewed by Kelly.
Mini review for a mini book!
Bash needs to learn how to be part of a team instead of trying to do everything alone to spare those he cares about. For that matter, they all do. I understand people want to keep those they care about out of pain and sadness but these things that are happening to them with Bash and now issues with his brother, well it is way to scarey to do this on their own.
I have to wait and find out what happens to Bash next. How will Olivia take it. And Matty better get his act together too! I hope he finds someone, he needs a gentle touch of his own.
Another cliffhanger. (insert sad face here)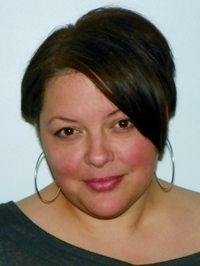 Christine Bell is a romance author and also writes erotic romance as Chloe Cole. She and her handsome hubby currently reside in Pennsylvania with a four-pack of teenage boys. If she gets time off from her duties as maid, chef, chauffeur, or therapist, she can be found reading just about anything she can get her hands on, from Young Adult novels to books on poker theory. She doesn't like root beer, clowns or bugs (except ladybugs, on account of their cute outfits), but lurrves chocolate, going to the movies, the New York Giants and playing Texas Hold 'Em. Writing is her passion, but if she had to pick another occupation, she would be a pirate…or, like, a ninja maybe. She loves writing steamy romance stories, but also hopes to one day publish something her dad can read without wanting to dig his eyes out with a rusty spoon.
Buy The Book :
Goodreads | Amazon | The Book Depository
Find The Author :
Goodreads | Website | Twitter