Forever Your Heart (Beside Your Heart #3)
by Mary Whitney.
Audience/Genre: New Adult, Contemporary Romance.
Publication: April 8, 2014 by Omnific Publishing.
I'm a journalist—Adam Kincaid, BBC reporter, to be exact, so I'm not going to bury the lead. I'm about to see the woman I never got over.

I know that because I've been back in America for years now, and I still don't date American girls. My dad would say I've come to my senses, sticking to my own British patrician kind, but that's crap. Mum, the psychologist, would more wisely say it's my unresolved issues around Nicki. My teenage years are long behind me, yet my guilt over her remains. So I've avoided all things Nicki, though the irony is she's the one avoiding me.

Maybe if we see each other, we can both move on. Could she ever forgive me? Can you forgive yourself when you hurt someone you love?

But please, don't answer yet. I've jumped ahead of the story, and as a reporter, I should give you more background to get to the root of it all.

So let me tell you my story. Then you can be the judge.

NOTE: While this is the third in the series, it can be read as a standalone book.
Reviewed by Kelly.
This is Adam's POV from the second book DISCLOSURE OF THE HEART in the Beside Your Heart series. I am not a big fan of rereading a story from another's POV. But since I didn't read the other books, it was easy for me to enjoy it.
Adam and Nicki were childhood sweethearts. But between Adam having cheated on Nicki and Adam's family having to move back to England where they are from, the relationship was over. But Adam wanted to be with her. He always continued loving her from afar. He even kept up with her life. Maybe that was a little stalkish or maybe he really needed to get his act together and get her back!
Adam was a journalist and took a job as White House Correspondent from England. That was kind of a demotion. But, Adam just wanted to be near her. Try to get back to talking to her and see if he could be hers again.
Nicki wasn't so sure. For one, she was with another man. They were serious. Adam only had a girl on the side nothing serious, he was ready to dump her. Well actually he had dumped her. They had a friends with benefits type of relationship.
The more the two talked, the harder to keep away from each other became. There were a lot of obstacles to overcome. One of them being a conflict of interest with their jobs. So, they try to keep it on the down low. Also, the two had two best friends that helped out pushing them back together.
It is interesting to get the male's POV. They are such sexual creatures. I don't know how any man gets any job done with their thoughts on the opposite sex constantly on their mind!
The epilogue is in Nicki's POV. They are a cute couple. Adam is so sweet, kind and patient with her. Oh, don't get me wrong, he is determined to have her, and he is really good at getting her back. They really do need each other.
Follow The Tour HERE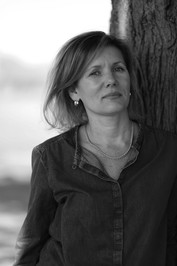 Even before she graduated from law school, Mary knew she wasn't cut out to be a real lawyer. Drawn to politics, she's spent her career as an organizer, lobbyist, and nonprofit executive. Nothing piques her interest more than a good political scandal or romance, and when she stumbled upon writing, she put the two together. A born Midwesterner, naturalized Texan, and transient resident of Washington, D.C., Mary now lives in Northern California with her two daughters and real lawyer husband.
Buy The Book :
Goodreads | Amazon | The Book Depository
Find The Author :
Goodreads | Website | Twitter